I'm back this afternoon with another Valentine project....and as I said last week, I have so many ideas that I can't narrow it down to just a few so I'm going to show them all here between now and Valentine's Day!
Isn't the little girl a cutie?! I love the innocence about her! And the small handmade paper roses just make it all that sweeter!
Right now the box is empty but I'm thinking about making some little 3x3 cards to match unless I can come up with something else that would work in it. What do you think?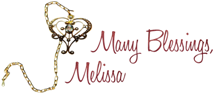 Edited to add: I will work on a photo tutorial for the little paper roses!