As promised, I'm posting the Easter banner and eggs I covered for some of my Easter decor this year. I decided to stick with monochromatic tones that went well with the house because the colors are so warm.....goodness knows we need it since it's only 46 degrees and snowed in some parts of our area this morning!
For the banner I used a Sizzix Pennant Die from Stampin' Up!, stamped the letters and hand cut them out before attaching them to the pennants. It was a little tedious and time consuming but I like how it turned out. As for the eggs, I just tore designer paper into strips and mod-podged them to some plastic eggs. So the total cost for both projects was $0! I love those kinds of projects!
And instead of feeling sorry for myself because I don't have a beautiful mantle to decorate for holidays and seasons, I decided I could use our table under the big mirror in place of one. Hey, a girls got to use what she has right?
Thanks for stopping by!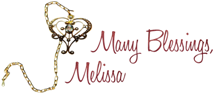 Linking to: