Good Monday morning!
I spent some time this weekend taking some never seen before shots of our house for an upcoming guest post I'm doing and thought I'd give you a sneak peek today.
As I'm sure you already know, most of the colors in my home tend to be on the earthy side. I love the way chocolate brown looks with cranberry red and it doesn't matter what time of year it is! But it's in the studio that I let my love for pink shine!
Here is the before photo....
And here is the after.....
I love it! I'm constantly on the look out for more pink, black and white stuff for my side of the room. Although truth be told, if I had opened the doors to our desk you would have noticed that some of it is starting to creep over into that area as well! Hey, a girl can't help it if she prefers everything to match!
I hope you have a good day and that you return on Wednesday for the guest post from a
very
talented blogging friend!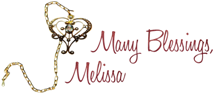 PS - Congratulations to Barbie Swihart for winning the card and gift card from the
Being Refined
As Silver
Giveaway!