Are you sitting down? Can you believe I actually created something?! While my mojo still seems to be avoiding me, I had a project that I had promised to complete so I just jumped right on in and hoped for the best!
Shana, my downline with
Stampin' Up!
had her first scrapbooking class last night and I made a sample using different papers and stamps in the same layout she used for their project. Here is her layout....
And here are my pages using the same design but in different colors....
It just goes to show that you can get a completely different look while using the same basic design. And it was really good for me to actually complete something! :o)
I'm going to do a little more CASE (Copy and Share Everything) work this week to see if I can jump-start myself and will post anything I get done. Wish me luck!
Thank you for the visit!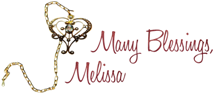 PS - Look what I was awarded by my sweet stamping sister at
Seeing Ink Spots
! Thank you!