Jeremiah 29:11 has long been a favorite scripture of mine so when I saw Verve had it available as part of their Plain Jane Collection, I had to get it. I've had it for quite some time now and finally pulled it out to create this card.
This is the first time I've used
Stampin' Up!'s
Daffodil Delight and have to say that it's the perfect spring shade so I suspect you'll see it quite a bit over the next few months.
Thank you for taking the time to stop by today....have a good day!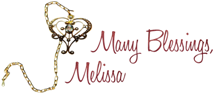 PS - Thank you to all of you who commented on yesterday's post. Your time is valuable and I'm honored you used a little of it here!