Good morning blog friends!
I'm still trying to get over this little bug I've caught and thought I'd share a couple of my favorite places today....
Erin from Where Beauty Meets Function
was my first guest blogger and will always hold a special place because of it! Our decorating styles are so similar I could move right into her house and would feel instantly at home. She's funny, creative and real. I love real people! And as an added bonus, she knocked my socks off when she revealed her super cute Halloween Living Room a few weeks ago....
Head over to
Where Beauty Meets Function
today...I promise you won't be disappointed!
My second favorite place is
Keep'n The Sunny Side
. Amy is kind and will instantly make you feel like you've known her forever. We both have a love for all things Amish and share a passion for homemaking. She's also a real person who is wildly talented and is generous enough to show you how she makes all kinds of super cute stuff! I mean c'mon! How can you resist something that looks like this?
Please! I can't! As with
Erin
, run on over to
Amy's
and check it out. You are bound to come away with more inspiration than you'll know what to do with!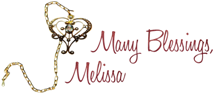 PS - I've decided I can't wait any longer to do my giveaway so be sure to come back Friday to see what you have the chance to win!